Project Description
PANTANAL RIVER CRUISE
7D6N
PANTANAL RIVER CRUISE 7D6N
This itinerary should be used as a guide only, and time schedule and anchoring place for overnight may be altered due to wheather and river conditions, group's preferences, and circumstances beyond our control.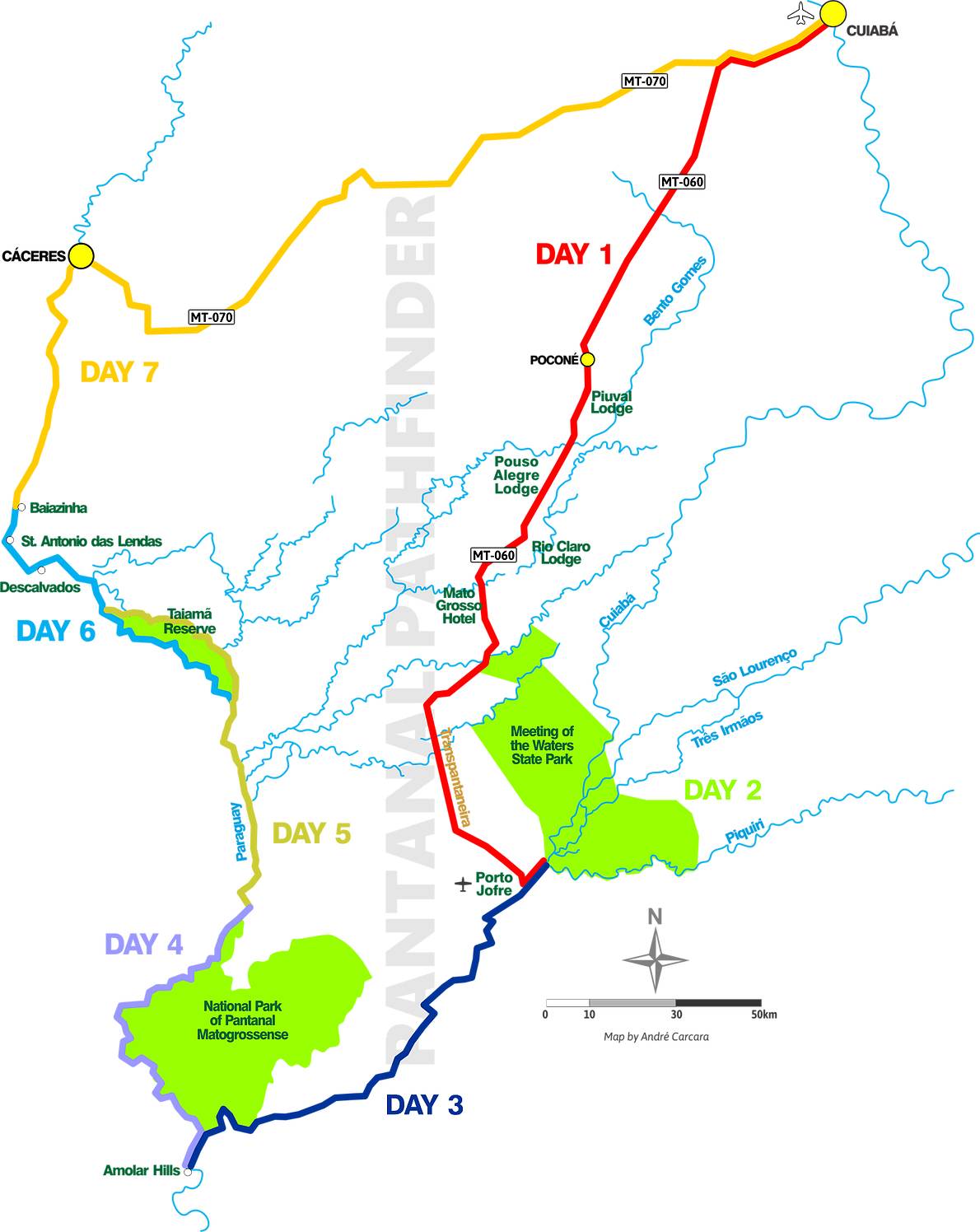 Transfer Cuiabá-Pantanal and Pantanal-Cuiabá

Lodges (1 night Pouso Alegre, 3 nights Porto Jofre)

B, L, and D (except D on last Day)

Water (except in restaurant)
Extra hotel nights in Cuiabá (can be included)

Transfer airport- hotel / hotel-airport (can be included)

Extra services (eg: Laundry)
Experience this unique approach of Pantanal's wildlife and landscapes:
This Cruise goes along the two main Pantanal rivers, Cuiabá and Paraguay. Both these rivers are also the best Jaguar spots on Earth! On the Cuiabá river, we can explore the famous Porto Jofre region and the Meeting of the Waters State Park with the biggest jaguar concentration in the Americas. On the Paraguay River, we have the chance to explore the Taiamã Ecological Reserve, besides many channels and river bays, which are actually Nature sanctuaries that give us the opportunity to experience private spots of Jaguar and all kind of wildlife. On the stretch where these rivers meet, we find the Amolar Hills region, that is one of the most remote areas in the Pantanal, It is a key for all the Pantanal ecological system and also has an unforgettable scenic beauty. The unique landscape is composed by the river, its bays, and hills covered by amazing forests.
(We do not share your data with anybody, and only use it for its intended purpose)